At Almi Tankers we continuously seek for innovative solutions in order to further improve the way we operate and the way we provide services to our clients.
In several occasions we have been the first to employ new technologies on board our vessels:
"G" – Green-type Main Propulsion Engines
Tier III Main & Aux. Engines – in compliance with NOx Requirements
Adoption of SOx Scrubber, applicable both for Main as well as Aux. Engines for compliance with Sox Requirement, IMO 2020.
Optimisation of hull lines as well as adoption of Energy saving devices such as Propeller duct, X-Twisted leading Edge Rudder design with Rudder Bulb, focusing on efficient propulsion performance.
Adoption of Ballast Water Treatment System in compliance with IMO & USCG Requirements
High Speed Data Services on board
Full Redundant IT Infrastructure based on Hypervisor Cluster
JRC Remote Maintenance System (RMS): helps maintain the navigation schedule, reduces maintenance costs, offers preventive measures against malfunctions
Solid State Radar: produces higher capability than a magnetron radar and exceeds detection performance.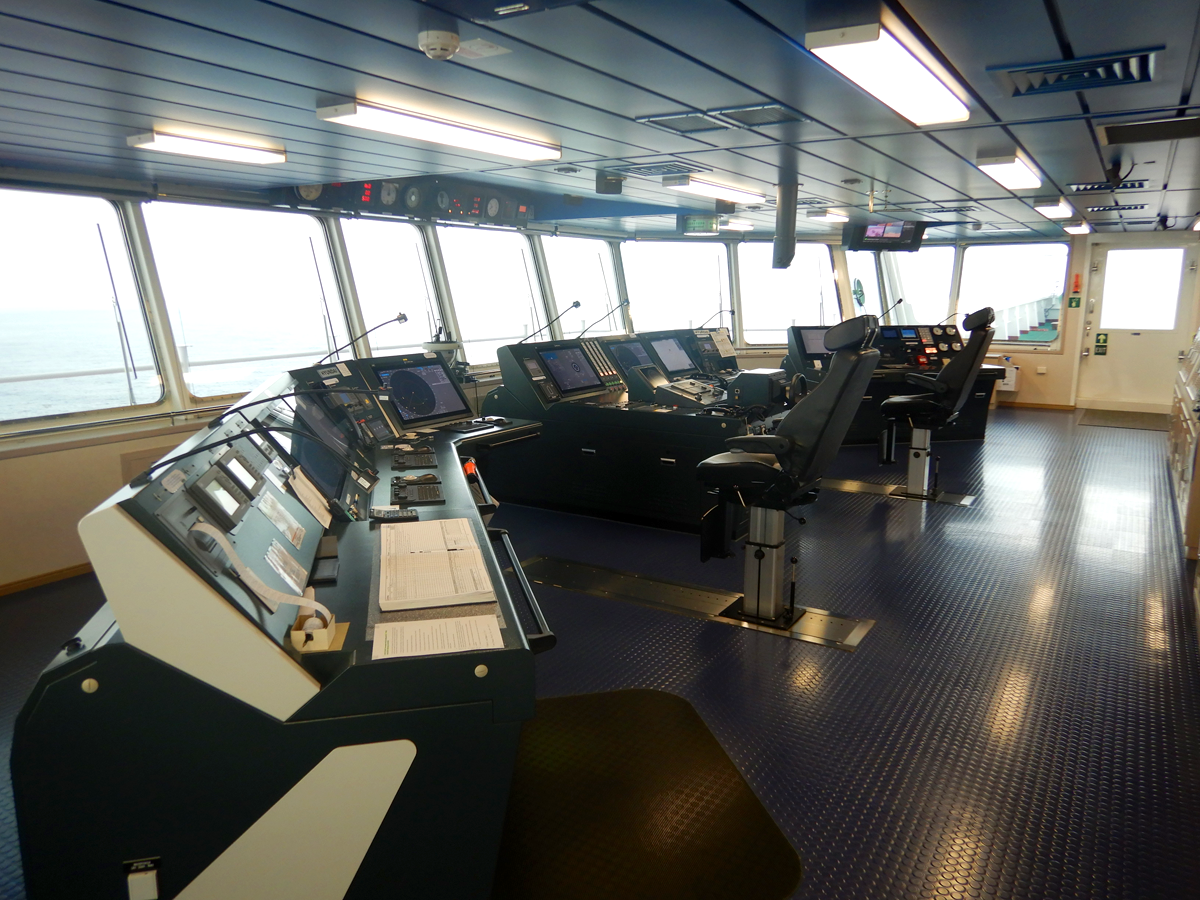 In 2018 the Company took delivery of two new VLCCs, Almi Atlas and Almi Titan, built and equipped to ensure the safety of personnel on board, the protection of the seas and safe transportation of the cargoes. More specifically, the bridge of the VLCCs was built to the highest Class standards, the notation NAUT-OC. The bridge was redesigned to be spacious, to provide direct access to the front windows, to offer redundancy for each and every navigational equipment and finally to be comfortable for the bridge Watch Keepers.
Catalogue of equipment :
Three Radars
Three ECDIS units
Two auto pilots
One magnetic compass
One digital echo sounder with two different sensors fitted on her hull
One speed log
One AIS
One VDR
One BNWAS
One WEATHER FACSIMILE
Three D-GPS
One NAVTEX
Two Gyro compasses
One DIGITAL Course recorder