Building Capability
The skills, knowledge and capabilities of the people are central to the Company's success. That is why Almi Tankers is fully committed to developing a culture of continuous learning. People's capabilities are actively managed and developed allowing them to realise their full potential.
Supporting Learning and Development
Almi Tankers is committed to encouraging, supporting, arranging and delivering learning and development activities for all personnel in line with the Company's objectives. The Company recognises and is genuinely committed to providing employees with equal opportunities to develop their skills and capabilities.
People are actively involved in the identification of their learning, training and development needs and take ownership of their own development.
Almi Tankers creates personal development plans tailored to individual needs incorporating a powerful combination of technical expertise skill-building programmes as well as soft skill and leadership development activities. We cooperate closely with top universities and well-established learning and development providers around the world in order to guarantee a very high level experience.
We realise that it is of paramount importance to support our leaders and focus on improving their leadership capabilities. We have been teaching our management team how to manage people and lead. Good management and experienced and capable people with a growth mindset are the keys to sustainable success.
We recognise the need for flexibility, and respect the fact that people have changing needs over the course of their careers. We create opportunities for our people to obtain interesting and challenging roles. Many of our people have been promoted within the company or have changed roles following their Personal Development Plan over the past years.
The Company's investment in learning and development counts more than 31,848 hours since 2010.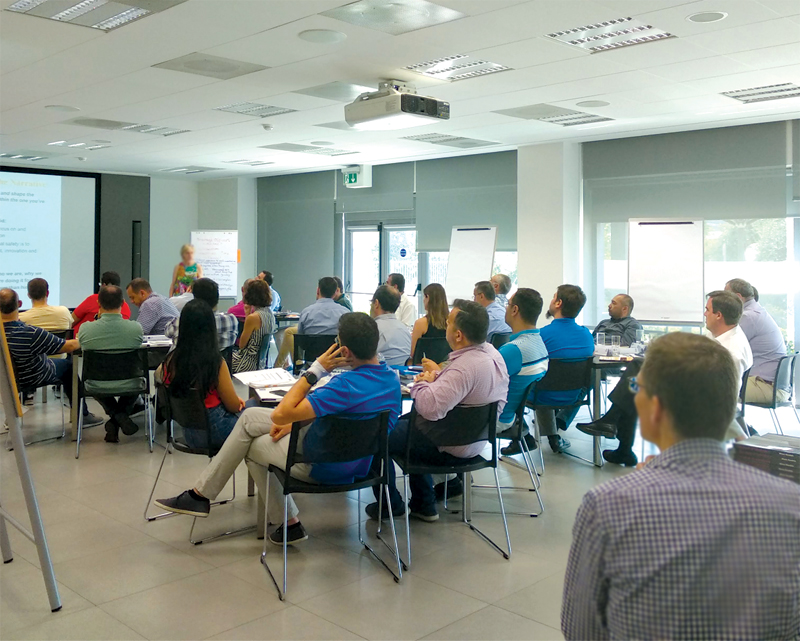 learning and development hours
Learning and Development in numbers
Average Amount Invested per Year 105,091 USD (2009-2021)
Average Number of Training Hours per Year 2895 hours (2011-2021)
Percentage of Work Hours Invested in Training per Year 2.81% (2011-2021)
Average Training Hours Invested in Technical Skills per Year 1945,95 hours (2011-2021)
Average Training Hours Invested in Soft Skills per Year 567.55 hours (2011-2021)
Percentage of Employees Attending at least one Learning & Development Activity per Year 98.43% (2011-2021)
We Invest in Knowledge
90% of our Head Office Team have a Higher Education degree
47% of our Head Office Team have a Postgraduate degree
40% of our Head Office Team are accredited with an International Higher Education degree
Almi Tankers S.A. has supported 24% of our Head Office Team to obtain a Higher Education Degree (incl. Executive diplomas, Professional qualifications and International certificates).